bath bombs are a great way to enhance your bath. They come in many different colors, scents, shapes, and sizes, and are often filled with moisturizing and skin-nourishing oils and butters.How to use a bath bomb? This article describes the steps in detail. After using a bath bomb, you will fall in love with this feeling.

Step 1
Choose a bath bomb. Bath bombs are available in many different colors, scents, shapes, and sizes. Some even have extra items embedded inside, such as flower petals and glitter. Other bath bombs contain additional oils and butters that are good for your skin, such as almond oil and cocoa butter. Find a bath bomb whose color and smell appear to you the most; if you have dry skin, then look for one with additional oils and butters for extra moisture.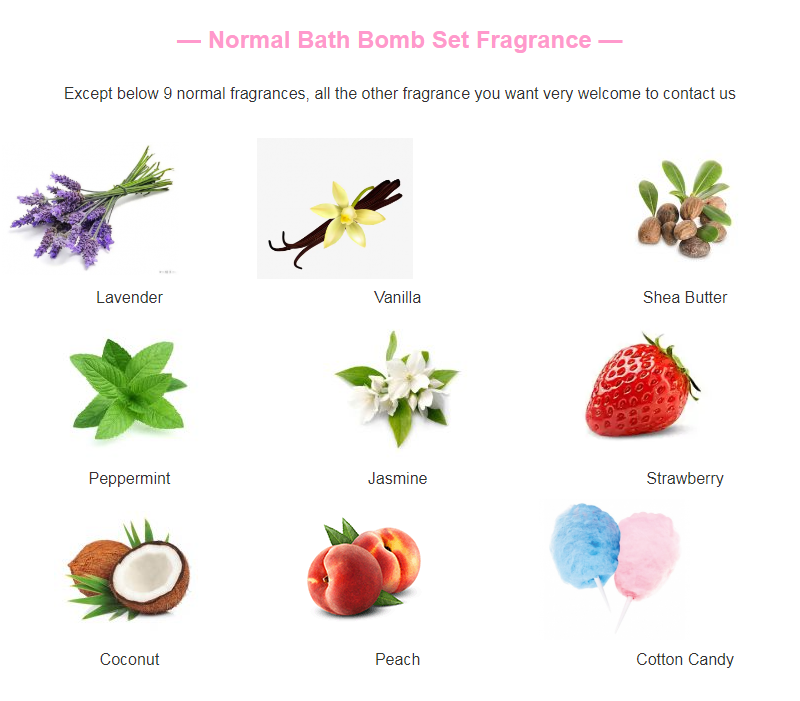 Step 2
Consider wrapping the bath bomb with fabric. Some bath bombs include flower petals, which can get stuck in the tub after you drain the water out. You can prevent this from happening by putting the bath bomb inside a small cloth bag or a nylon stocking. The detergents, fragrances, and oils will pass through the fabric and enhance the bath water, but the petals will remain inside the bag or nylon stocking. Once the bath is over, all you have to do is empty out the bag or recycle it.
Step 3
Consider cutting your bath bomb in half. Bath bombs are expensive, but you can make yours last longer by cutting it in half using a serrated knife. You will use one of the halves for your bath, and save the other half for another bath.
If you choose to only use half of your bath bomb, be sure to store the other half properly by wrapping it in plastic wrap and keeping it in a dry location. You can also store you bath bomb in an air-tight container, such as a mason jar. Make sure that the bath bomb is dry; and moisture will cause it to start to fizz.
Step 4
Plug the bathtub and fill it with water. You are making this bath for yourself, so make sure that it is comfortable for you. Make the water as deep or as shallow as you like, and use a temperature that is not too hot and not too cold for you. Once you have filled the tub to your liking, turn the water off.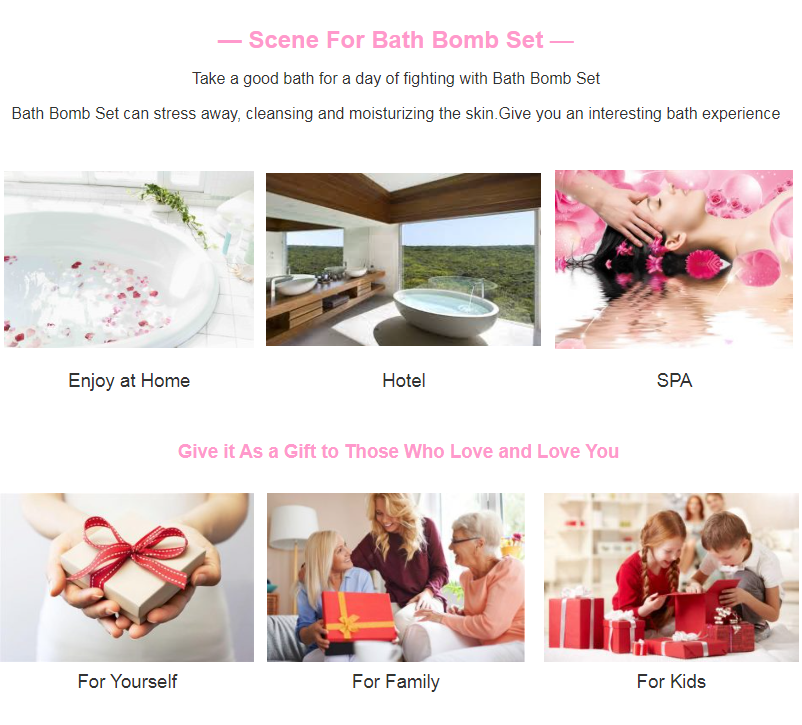 Step 5
Put the bath bomb in the water. As soon as the bath bomb enters the water, it will start to bubble and fizz. Over time, the bath bomb will start to break apart and dissolve, thus allowing all the beneficial oils, salts, and butters to be released into the bath water.
Step 6
Get undressed and step into the tub. You can enter the tub while the bath bomb is still fizzing, or you can wait until it has finished.
Step 7
Sit back in the tub. Get into a comfortable position. You can close your eyes and relax, meditate, or even read a book. The bath bomb will dissolve, and fill the water with fragrant essential oils, nourishing and moisturizing butters and oils, and additional items, such as flower petals, glitter, and color.
Step 8
Get out of the tub when the water gets cold and dry off. After a while, the water will start to naturally cool down. At this point, you can leave the bathtub and drain the water. Do not stay in the water too long, or your skin will turn pruney and wrinkly!
Step 9
Consider rinsing off in the shower. You do not have to rinse off after using a bath bomb, but if you used a colored bath bomb or one with glitter in it, you may consider doing so. Simply drain the bathtub, then take a shower and rinse the oils and butters off your skin. You may use a loofah and shower gel as well, if you wish.
Step 10
Clean the tub. Some bath bombs use dyes that may stain your tub. The dyes will be easier to clean off while they are still damp. Use a bathtub cleaning sponge or brush and scrub the dye residue away. If there are any flower petals or glitter in your tub, you can either pick them out or run fresh water over them and let them flow down the drain.
---
BodyNurse as a excellent bath bomb
manufacturer and bath bomb supplier with more than 27 years of experience in the personal care and beauty field, mainly produces various bulk bath bomb wholesale supplies. Such as dried flower bath bombs, built-in toy bath bombs, crystal bath bombs, rainbow shower gel bombs, fruit bath bombs, streamers, etc. For bath bombs, we accept OEM ODM request. Besides bath bombs, we can also accept OEM designs for soaps, shampoo gels, masks, body lotions, etc.