If you have a some business and can not buy too much at your frist purchase, then you can try to contact us. We have certain stock for the bath bomb, like the single color bath bomm, two color free mixed bath bomb, rainbow cloud bath bomb, gift set bath bomb, these are all available for small order qty. And regarding to the package, you can try to buy the package with the MOQ, and keep them in our warehouse for the next order. If you are interested in our products, Don't hesitate to contact us.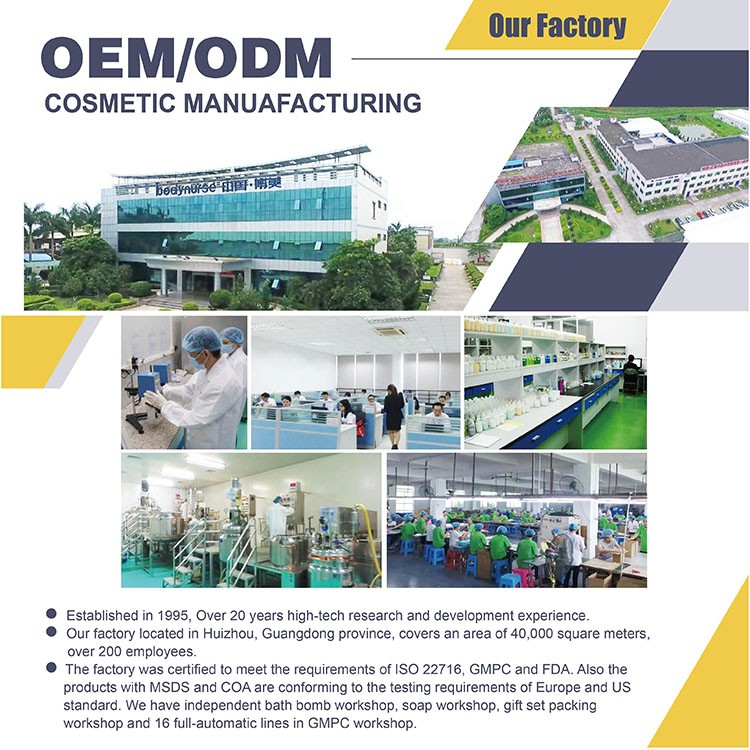 Q: What's your minimum order quantity (MOQ)?
Re: We normal take OEM Orders from 5000 US dollars base on printing and packaging requirements,but please could you tell me what your normal quantity is? We can consider and help when it is possible.
Q: Can we use our own private label bath bomb design?
Re: Yes, you may. You can simply offer as your design in AI format.
Q: Can we have our own bath bomb mould made?
Re: Yes, you may. The cost depends on the complex of the shape.
Q: What's your lead time?
Re: Approximately 30 days after we receive deposit payment and artwork confirmation.
Q: What's your payment term?
Re: We ask for 30% deposit payment when you place the order then 70% balanced payment is required after shipment against BL shipping documents by email.
Q: Are you a bath bomb manufacturer or a bath bomb company?
Re: We are a cosmetic manufacturer who was developed in 1999 which has been over 22 years.
Q:What do you do? What is your factory's strong product?
Re: We produce Body Care, Hand Care and Foot Care Products and our strongest item is fizzer such as Bath Fizzers in different shapes and different types.
Our best selling product is called Shower Steamer.