These fizzing, popping tub treats have been a fan favorite for years, thanks to a blend of bold colors, mood-boosting scents and all kinds of fun extras like confetti, plastic-free glitter, secret messages and so much more.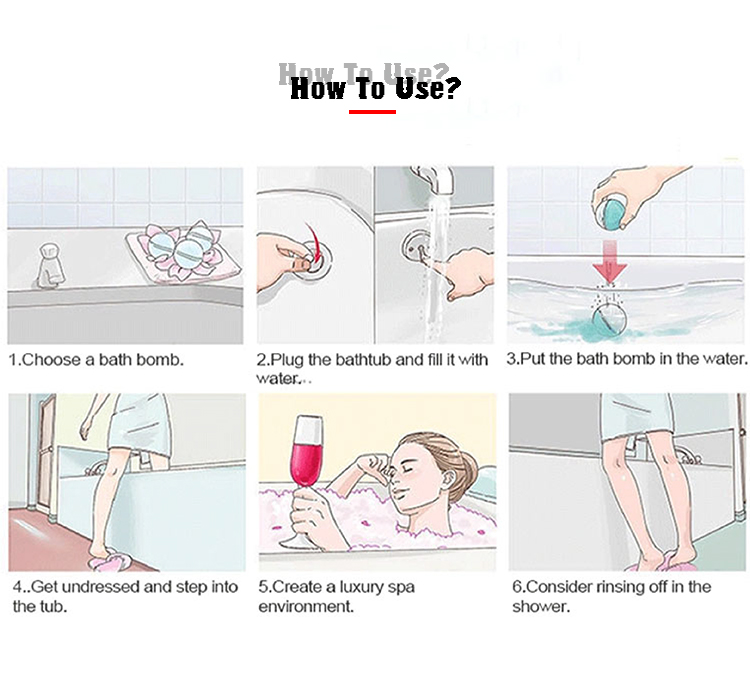 1、Fill your tub with water that's comfortable to the touch. You should be able to dip your hand into the water and leave it there comfortably for up to 10 seconds.
2、Make sure you don't fill your tub straight to the top—you could lose some of your beautiful bath bomb water when you get in.
3、Drop in the handmade bath bomb of your dreams and enjoy the show. Some have hidden sparkle, a blend of colors, gorgeous fragrance and more. Watch the magic unfurl.
4、Get in and enjoy! Now's the perfect time to kick back, throw on a mask, put on a podcast and really take some time for yourself.
---
Really nice bath bombs loaded with fresh fragrance! My husband plopped one of these in the tub for my daughter when we got them in the mail and the whole house smelled like lilacs or whatever the fragrance was. These are decent size bombs for the price and affordable enough to throw into the kids' bath water but nice enough that a couple into my own tub is a pretty luxurious experience without breaking the bank. Not super bubbly or fizzy but that's okay, they diffuse slowly and that's something my kids can focus on at bath time while they wind down for bedtime. No skin irritation experienced when using these bombs and we are overall happy with their fragrance and bubbliness! Recommended.