The latest ingredient ratio ensures good bubbling and floating effect. It will give you an amazing visual impression while putting it in the water. Natural materials have lower activity and longer storage time in the absence of water. It effectively solves the drawbacks that other bath bombs use chemical raw materials to cause internal foaming after storage for a period of time.
Bad formulation

The bath bomb with bad cheap formula is no obvious foaming effect in the water
Even you throw it in the bathtub and there's no reaction
This will make your skin dry and maybe the color will stay on your skin and bathtub,its hard to clean

Our formulation

Our natural bath bomb with great formula,it is floating,superior essence and more essential oils,creamy and mild rich foam
BodyNurse as a professional bath bomb manufacturer use imported raw materials,and all food grade colors,our engineer debug the formula repeatedly and carefully,make the skin be protected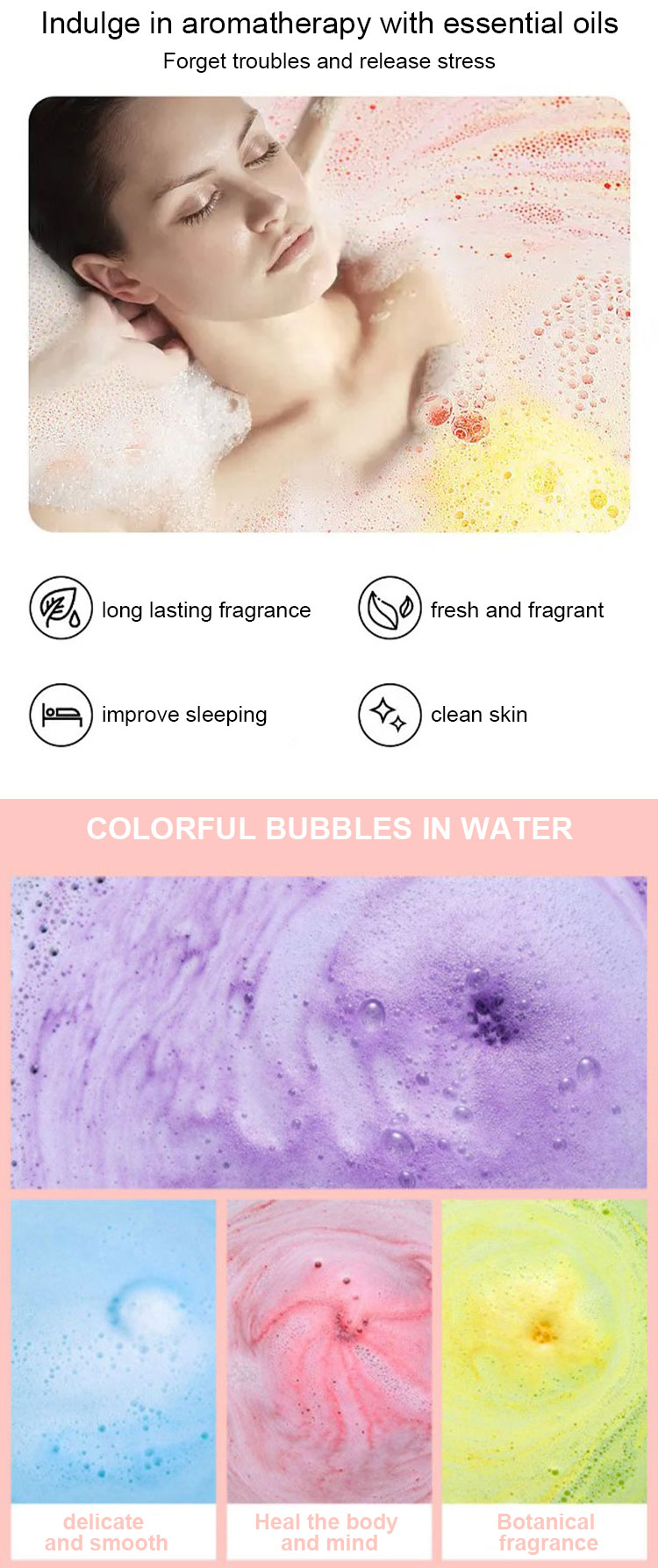 ---
Professional bath bomb supplier BodyNurse offer one-stop service and a variety of shapes and sizes handmade soap/bath bombs with high quality and competitive price.We have a professional technology team,any customized design will be welcome.
Our Products and Services
All of our products are produced comply with USA&EU cosmetic regulation,high-quality control,and reliable delivery.
Consultancy
We help our customers by providing them with consultancy services.We make suggestions on how to save on annual budgets and selling way.
Design
We offer our own design for customer's choice,our customers can put their logo on our design or customized their unique design.
Other Commercial Products
We provide all the other supplies that you may need or demand in requested designs and colors
through one single source and invoice with savings on cost in line with our corporate integrity.
Packaging and Delivery
We deliver goods in proper external and internal cases in standardized quantities to avoid any damage during delivery and storage.Also,the customized request will be available.